Apple Body Shape Style Recommendations
Apple shaped body type have a heavier mid-section with a wide torso and broad shoulders. The bust size is average and have an undefined waist. Also, these women have thinner arms and legs with a flatter bottom and hips that are narrower than the bust area. For an apple body type, prefer body cuts which will create more definition to your waistline. Don't be afraid to show off your legs, which often tend to be a great asset for this shape.
Tops For Apple Body Shape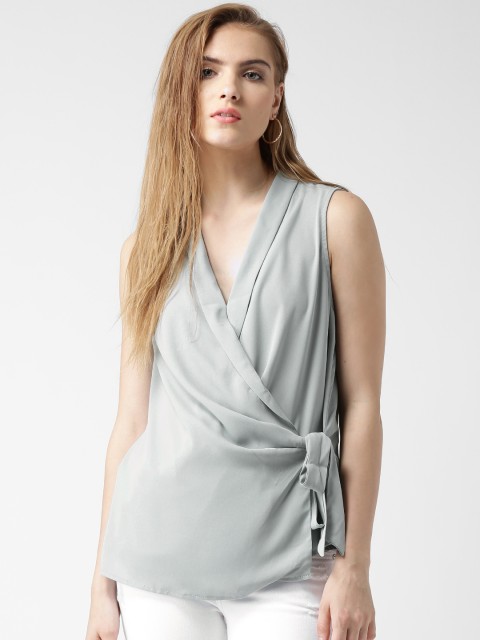 To look slimmest, wear tops that highlight and show your body curve that is underneath your bust. Get Tops with a V-neck to break up the size of your chest and create a vertical line. The top should cover the whole belly area and end just below the hip bone. Avoid square finish lines, instead opt for angled or rounded edges. Deep necklines such as round and v-neck will look great.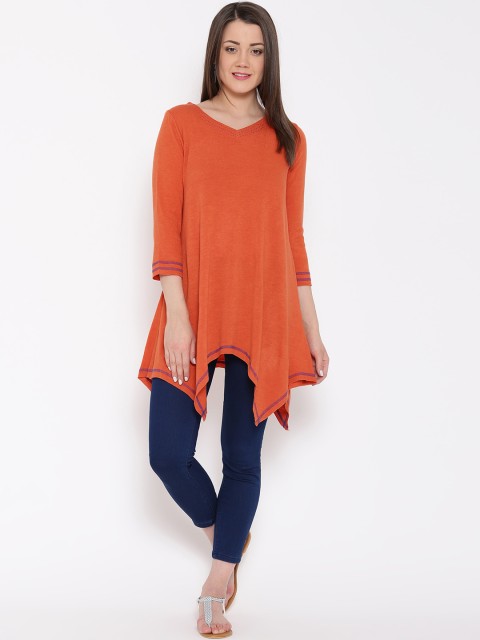 A longer tunic style is a great way to create length in your upper body. The right style tunic should finish at the bottom of your finger tip when you have your hands by your side. Multiple layers of fabric with different finish points with enough room around the stomach will look smart.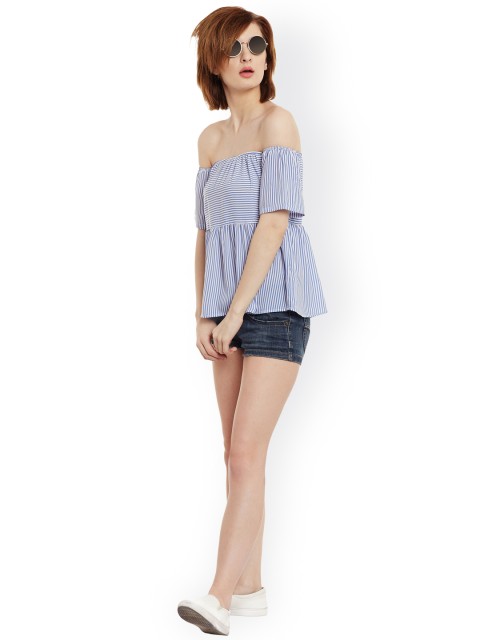 Wear tops that open or have flair under your bust, or peplum styles that expand at the waist. To add length to your body wear V-necks and plunging necklines. Strapless, scoop or tops with narrow bodices draw the eye to your bust and elongate the upper body. Prefer tops that are minimum or lower than your hipbone.
Skirts and Dresses for Apple Body Shape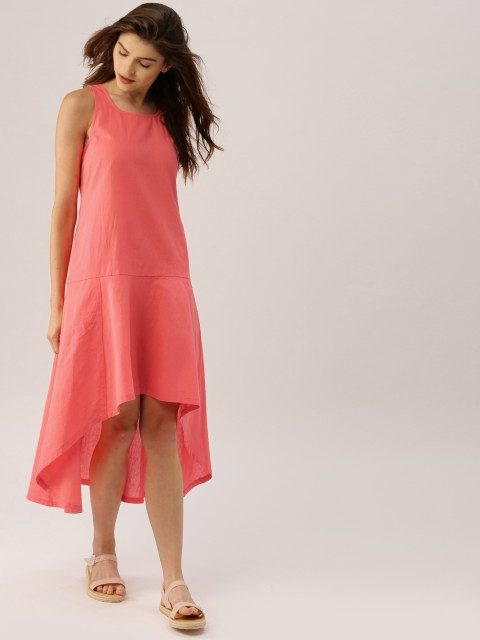 Dresses are best for you which will give you length and dark colours with tighten and hide the excess.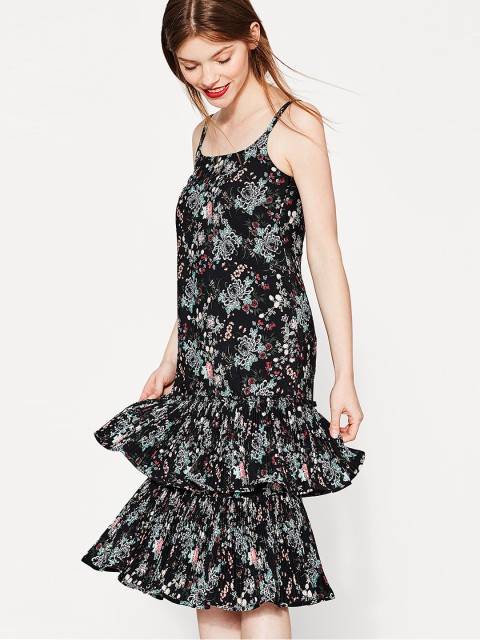 Drop Waist or empire waist dresses which have cut around your hipbones will be a good choice for you. A waist fitted dresses will define your waist and draw attention to the middle section which is leaner. A fuller skirt will balance out your top heavy figure. To draw attention to the midsection, A line skirt and empire waist are best options.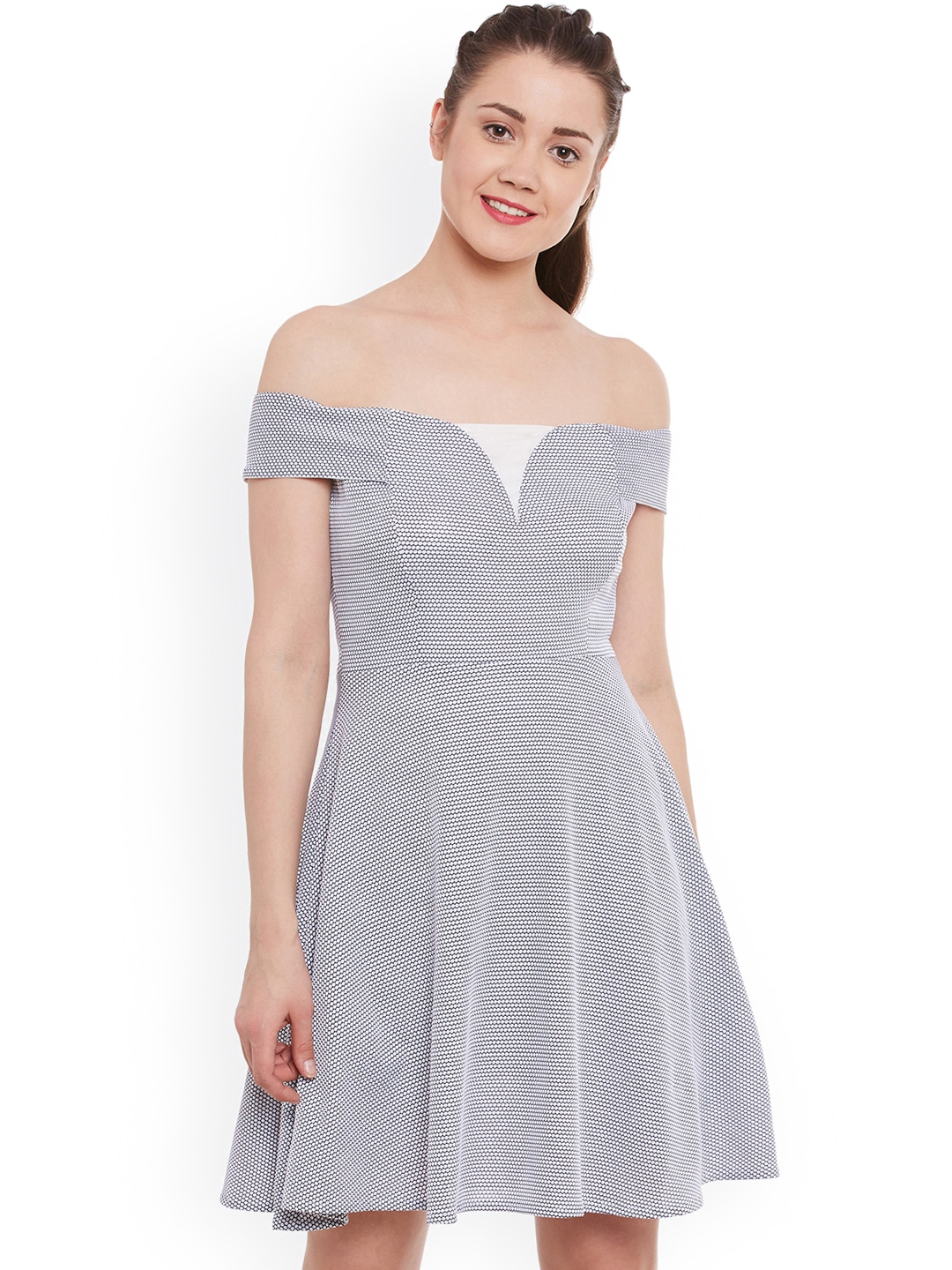 Avoid wearing halter neck and puffy sleeved dresses as they will highlight the torso and shoulders making it appear wider.V-neck or a plunging neckline will help to reduce the roundness of a fuller bust.
Jackets for Apple Body Shape
Layering pieces will serve you the best to elongate lines.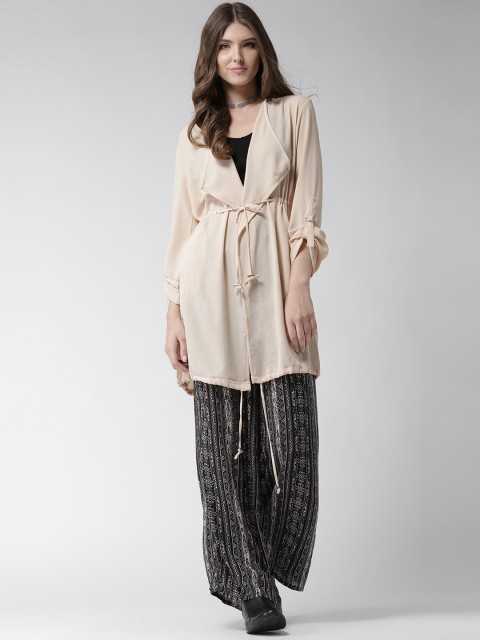 Jackets over flowing dress or a long skirt is great. Be sure the jacket ends at your hips. Avoid cuts below your waist as they will highlight the stomach area.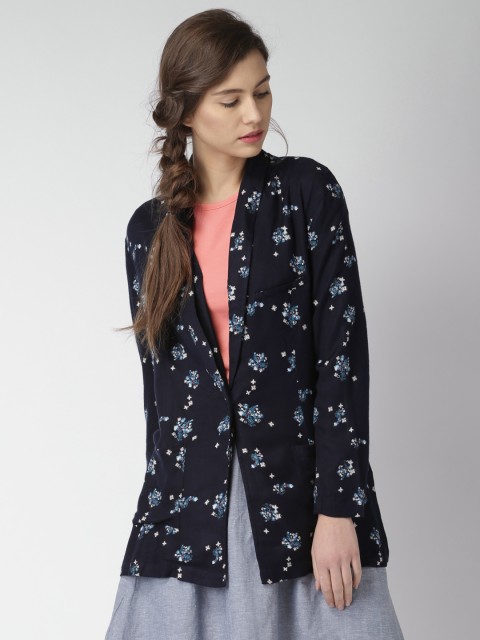 Double-breasted jackets arebig NO as they will make you look overly busty and wide.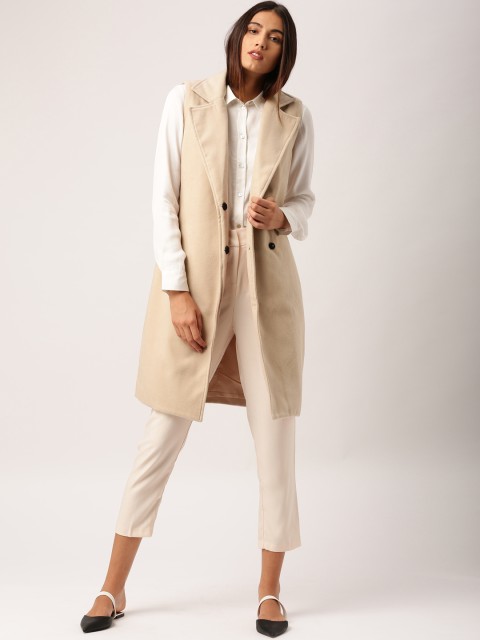 A duster coat or vest that ends just above the knee is slimming.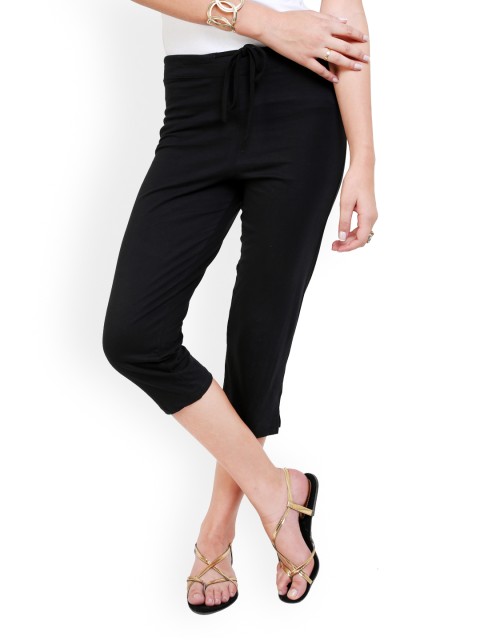 Pants finishing 3/4 or 7/8 on the lower legs will make you look slimmer. Pants with stretch in the fabric will give you room to breathe. To make the area around the stomach look the slimmest an elasticized pant would be the best option for you.
Avoid pants with detailing at or near the waist. Details like patch pockets, band, gathering, and embellishment at or near the waist of a skirt and pants will add bulk to your midsection. So avoid them. Go for pockets that are built into the seams.
5 Apple Shape Wardrobe Must-Haves
A great coat to break up the body in 3 slim lines.
Patterned tops in great colours with a focus on vertical designs.
A well fitted bra and underwear.
Soft pair of pants and 3/4 pants.
Accessories at are great longer pendants to break up the outfit.